Restoring families Group is for people who want to better understand how they can help heal damaged family relationships.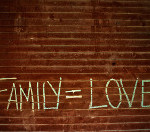 Each session is designed to discuss a specific area of concern: for example, damage done to the family by drug addiction, violence, wounded emotions, abandonment, co-dependency, etc…
It is the goal of this group to begin a process of building strength into your life and your families life. The problems aren't going to magically disappear, but you will develop the strength to deal with them.
There is one group for Adults and a separate group for Youth.  Youth must be between 6th and 12th grade.
There are Thirteen sessions in this group.