This small group study helps us understand conflict and our response to it. It also helps to see conflict as an opportunity to glorify God. This study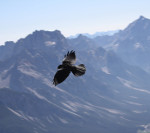 contains methods of self-examination; it includes suggestions about when and how to confront someone. This study offers a biblical approach to negotiating and dealing with unreasonable people.
Some of the sections included are:
How to Conflict Provides Opportunities.
How to Live at Peace
How to Go and Be Reconciled
There are Thirteen sessions in this group.