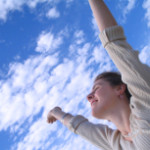 This group teaches adults of every age to confront the delusion of sin in their lives and the lives of those they love.
With its emphasis on developing Christian character, it is a powerful group for those who want to be sure to prevent life-controlling problems from developing in their lives, as well as for those who need to overcome a current problem.
 It helps break down the segregation of people in churches, turning "those people" and "our kind of people" into just "us".
It helps prepare people to minister to others.
Nine weekly sessions